ItalianCarParts.Com
22220 Salamo Road, Unit/Box 515, West Linn, Oregon 97068 USA
Telephone: 503.655.9811
Home On-line Catalog Order Form Contact Us
---
PAINTS AND COATINGS
Italian Car Parts has used and tested a wide variety of paints and coatings on various restoration projects. We found these specialty paints and coatings to be superior. When you're ready to put that perfect finishing top coat to your project, use the products we've tested and get great results.

Link to our Secure Order Form at the end of the page.
---
DETAIL PAINTS
These detail paints are specially formulated to duplicate the look of many automotive parts. They protect & keep that brand new look for years. Available in aerosols & quarts. Thin quarts 100-150% with Xylene before spraying. Detail Gray: For stamped, machined steel, rough cast aluminum, pot metal & die-cast parts (alternator & distributor housings).
Alum Blast: For smooth cast aluminum.
Spray Gray: For cast iron parts.
Alum Blast #pt1200ab: 12 oz Aerosol $19.75 ea
Detail Gray #pt1200dg: 12 oz Aerosol $19.75 ea
Spray Gray #pt1200sg: 12 oz Aerosol $19.75 ea
---
WRINKLE FINISH PAINT
This is the finish used on many Italian Automotive parts such as injection air boxes, heater boxes, injection parts and more. Reproduces the original wrinkle finish. Tack free in 3 hours; 3-5 days for full hardness.
Black Wrinkle Finish: Aerosol, 12 oz # pt1230 $19.95 ea
Red Wrinkle Finish: Aerosol, 12 oz # pt1229 $19.95 ea
---
CHASSIS BLACK
Correctly paint all suspension & frame parts. Specially formulated tough epoxy base gives up to 4 times the coverage of a similar size aerosol. Quart is prepared for spraying only.
Chassis Black: Aerosol, 15 oz # pt1244 $22.95
Chassis Black: Quart # pt1244Q $64.95
---
UNDER HOOD & ALL OVER DETAILING BLACK
The correct shade of black with just the right semi gloss finish used on
radiator supports, inner fender walls, brackets and many other parts.
Under Hood Black: Aerosol, 12 oz # pt1240 $22.95
---
BATTERY TRAY COATING
Special coating looks just like paint but battery acid won't harm it.
Keep your battery holding area looking new with this coating, and it will stay that way. Sprays on and leaves a smooth satin finish.
Battery Tray Coating: Aerosol, 12 oz # pt5580 $19.95
---
RADIATOR BLACK
Get the right look on your radiator! This factory-finish aerosol withstands high heat, sprays on thick enough to cover completely, yet thin enough to not interfere with heat transfer. Most radiators require 2 cans.
Radiator Black: Aerosol, 12 oz # pt1617 $24.95
---
CARBURETOR RENEW KIT
Restore the OEM look to your carburetor. Kit available in both silver & bronze in easy-to-apply aerosol. Specially formulated translucent dye is resistant to fuel and most fuel additives. For the ultimate in carburetor detailing. Kit includes 1 can of Carb Renew and Cleaner.

Silver Carb Kit: # pt1304 $36.95

---
SILVER CAD PLATING in an AEROSOL!
There are literally hundreds of parts on every vehicle which are silver cadmium-plated. This easy-to-apply, single step aerosol has been specially formulated to recreate the look. Silver Cad recreates the bluish-silver tint of original cadmium plating. Perfect for alternator pulleys, carb & transmission linkage rods and much more.
Silver Cad: Aerosol, 12 oz # pt1903 $29.95
---
HIGH TEMP PROTECTION FOR MANIFOLDS & HEADERS
These coatings offer the ultimate in manifold & header protection.
Resists up to 1,200°F. Cures to a hard & durable finish that will last years.
Stainless Steel Gray Coating

Pint # pt1216 $54.95
Satin Black Coating

Pint # pt1215 $54.95
---
HIGH-TEMP EXHAUST SYSTEM PROTECTION
High-temp aerosol formula covers exhaust components from the headers back. Aluminum-colored coating withstands very high temperatures. Not for converters, manifolds, headers or head pipes.
Exhaust Paint: Aerosol, 11 oz # pt1211 $22.50
---
Nyalic Clear Coat Barrier
Keep your buffed-out parts looking NEW! Most metals will start to corrode almost immediately if not protected. Clear Coat solves this problem by protecting parts with a crystal clear, tough coating that will keep brass, aluminum & steel looking great. When properly applied it will not chip, crack, fade or yellow. Heat-Resistant, great for almost any engine compartment component. Not for manifolds, headers etc.
Clear Coat Barrier: Aerosol, 12oz # pt1252 $39.95
---


SELF-ETCHING PRIMER for EXCELLENT ADHESION
Etches and primes bare, rust free metal in one step. Adheres to steel, aluminum, stainless steel and galvanized steel and is compatible with virtually any paint or auto finish. Bonds better than any other aerosol primer we have found. Not for use with Chassis Black.
Self-Etching Primer Aerosol: # pt39683 $27.95

---
Rust Stabilizer & Preventative
Brushed on directly from the pint or thinned up to 15% with lacquer thinner for spraying with your air compressor and spray gun. Acid, lead, and chromate-free.: 1 pint can, # pt1270 $39.95
---
STRIP PAINT EFFECTIVELY
Made especially to remove tough finishes. Penetrates & lifts old paint in minutes.
Brush on & let it work. Scrape off old paint, then rinse with water.
We recommend using #1009 gloves when using. (Not available for Canada)
Paint Stripper: One (1) Quart #pt4689 $27.95
Heavy Duty Gloves, re-usable: #1009 $7.50 set
---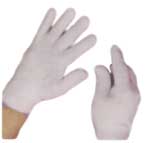 DISPOSABLE GLOVES
Inexpensive skin protection. Auto restoration involves getting dirty. Oil, grease, grime, paint, paint stripper & solvents can really do a job on your hands. Our disposable light weight gloves keep your hands clean without restricting movement. Comes in box of 100. Our Harsh Environment gloves protect your hands when using caustic chemicals.
Disposable light weight vinyl gloves: # dh30350 $19.95
1 Size fits all, Box of 50

Note: Paints & Coatings as required by law must ship ground only.

Click To Place Your ORDER!


Click To Return To The ItalianCarParts.Com Homepage!
All prices are in US Dollars.
Price and product availability is subject to change without notice.