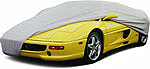 PROTECT YOUR INVESTMENT
WITH A CUSTOM TAILORED COVER



CUSTOM TAILORED COVERS
The ultimate protection. Protect your Italian Car from the sun's UV rays, rain, dirt & dust, bird droppings and salt air. Custom tailoring means the cover will fit perfectly, contouring to every curve. Unlike universal covers, there will be no tight areas to rub into the paint or loose areas to flap in the wind. These covers are manufactured with as few seams as possible giving the cover an attractive uniform look & far superior fit.
Available in Stormproof, Satin Stretch & Triguard, Specify your year, make and model when ordering.
---
STORMPROOF: The culmination of over a decade of material engineering, it has only recently been possible to manufacture the microscopic yarns which go into this advanced micro-fiber Custom Car Cover material. Only one textile mill in the world was able to meet these specifications - and although challenged by the design, the results are truly a triumph for car cover users! Stormproof is UNCOATED and UNTREATED this means that even after months or years of use, it will have the same properties! Stormproof feels more like an expensive golf jacket, yet is tested to be the MOST WATER RESISTANT and (because there are no coatings) the MOST BREATHABLE. You can't go wrong with Stormproof. The only Car Cover material we can suggest for any climate or car cover need - it excels in every area except protection from dings and hail. Stormproof™ will last for years, and compliment your vehicle with the exciting colors and two tone designs it is offered in. Stormproof™ Custom Car Covers are available only with our famous Custom Fit and the unique pattern designs which result in the fewest seams possible, superior fit and look.
Color Choices: Black, Blue, Gray, Red, Tan, Wine, Yellow.
Order: # CVC4SP $489.75 ea
---
SATIN STRETCH: Stretch Satin Custom Car Covers are made for vehicles parked indoors, and for owners who want nothing but the best for their vehicle. There is no alternative, available from any supplier, for this cover. Satin Stretch is an indoor Custom Car Cover fabric. It will fade if exposed to extended sun, and is not water resistant. The material has Lycra fibers for stretch in both directions, mirroring every perfect contour of your vehicle. And the inner liner is the softest fleece we've been able to find - specially designed not to rub off on convertible tops. It is available in solid color designs, including Black, Steel Gray, Pearl White, Burgundy Red, Dark Blue, Fly Yellow, Tan, and Forest Green. Satin Stretch is the SOFTEST fabric available. Blind stitching results in invisible seams - this is a SEXY car cover!
Color Choices: Black, Gray, Pearl White, Dark Blue, Green, Red, Yellow, and Tan.
Order: # CVC4SS $489.75 ea

---
AUTO BODY ARMOR: For those who want that Custom Fit with protection from heavy weather, BODY ARMOR Custom Car Covers are a great choice. BODY ARMOR is an all weather outdoor cover that stretches like the indoor Satin Stretch. This cover is a lightweight woven material that stretches to hug every curve and contour of your car plus it protects from dirt, dust, heavy weather, bird droppings and other hazards in addition to being soft and gentle to your vehicle's paint finish. It is perfect for use outdoors, in a garage or under a carport. Body Armor is also treated with UV inhibitors which helps it stand up to ultra-violet rays emitted by the sun.
Color Choice: Tan or Gray Only
Order: # CVC198 $489.75 ea

---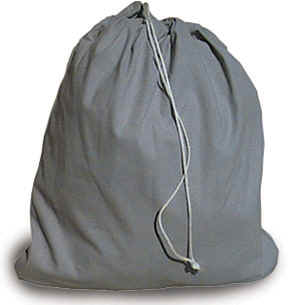 COVER STORAGE BAG: Car cover storage bag with drawstring keeps your cover neat & clean when not in use.
Available in gray only: #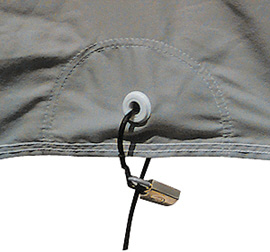 35006SB $39.75 ea

LOCK & CABLE KIT: Extra protection for your investment. Includes high quality brass lock, 2 keys & strong metal cable. One size fits all: # 35007CCL $39.75 ea