ItalianCarParts.Com
5665 Hood Street #515, West Linn, OR 97068 USA
Telephone: +503.655.9811
Home On-line Catalog Order Form Contact Us
---
Rebuilt Parts for Fiat Models
Link to our Secure Order Form at the end of the page.
---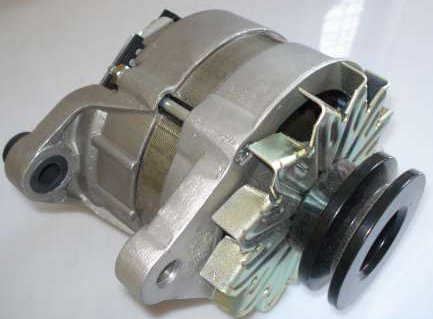 Alternator, 124 Early, Marelli: # MF124REA $379.95*exchange
Alternator, 124 Late: # MF124RLA $369.95*exchange

Brake Boosters, Rebuilt
124: #88708 $289.95*exchange
131, Brava, X 1/9, Bertone: #88709 $299.95*exchange
Strada: #88710 $279.95*exchange
128: #88711 $369.95*exchange
Spider 2000: #88716 $289.95*exchange



Brake Calipers
Brake Caliper, front, rebuilt, most models: #FI2925r $329.00*exchange
Brake Caliper, rear, rebuilt, most models: #FI9945r $369.50*exchange

Carb Rebuild Kit, all models 1974 & on: #FI-we13k $49.95 ea

Shock absorbers
Front, All models: #la82-22fr $375.00 ea*


Rear, All models: #la82-22rr $375.00 ea*
R&R (remove & replace) coil spring, all models: #krrs $49.50 per shock
R&R shock bushing, all models: #krrsb $49.50 ea, note 2 per shock
Restore/Repaint Spring, all models: #krps $49.50 per spring
NOTE: Rebuild Front set or Rear set in sets only
*Note: Core in advance required.

Starters
850 Spider, Coupe, Sedan. # MFR850S $289.95*exchange
124 spider, 131 and Brava. # MF124RS $279.50*exchange

Water Pumps
124, all models: # MF124RWP $229.95*exchange

In cases when customers original core is used for rebuild outbound/inbound freight charges will apply.
Eliminate the Core Charge by shipping your core to us in advance!
Contact us if you have questions or need shipping details.
NOTE: Charges associated with machining, sleeving and other related shop time fees are charged at $80.00 per hour.
this charge is over the normal rebuild estimates listed.
Core charges apply on rebuilt/exchange units, exchange units must be rebuild-able to receive full or partial credit.
Click To Place Your ORDER!


Click To Return To The ItalianCarParts.Com Homepage!
All prices are in US Dollars.
Price and product availability is subject to change without notice.